Easy, instant and 24/7 channels for activating your credit cards, debit cards and ATM cards everywhere.
CITI MOBILE®
You can easily download and log in to Citi Mobile® App to activate your card anytime, anywhere. Click www.citibank.com.vn/download to download the Citi Mobile® App.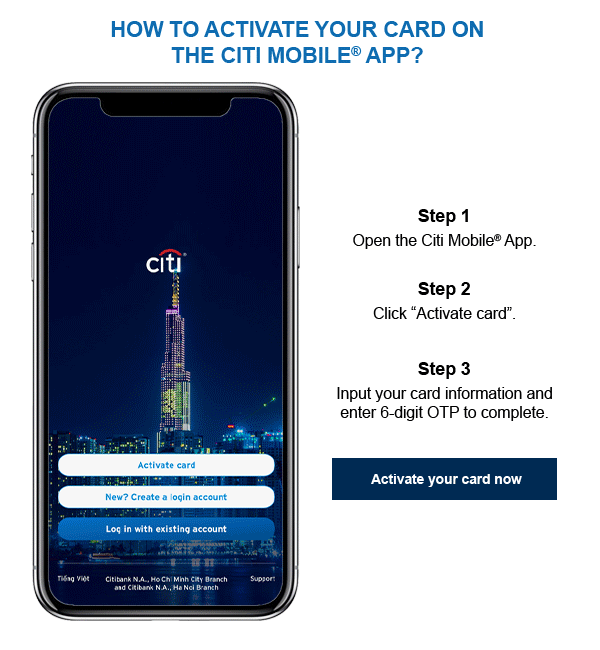 CITIBANK ONLINE®
How :
Log in to Citibank Online® at www.citibank.com.vn with your User ID and Password.
Select "Services/My profile".
Click "Card activation" and select your card name for activation.
Confirmation :
Citi will send you a notification via SMS and email.
Card status is immediately changed on your Citibank Online®.
Applicable:
This channel is applicable for domestic and overseas activation.