Global Bank Account
With Citibank's global bank account, your privileges extend beyond home. Whether you're traveling abroad, relocating to another country or seeking overseas investment opportunities, a Citibank global bank account lets you manage your money almost anywhere in the world.
Control your finances with our worldwide network of branches, ATMs and Citibank Online. Sign up today with a truly international bank to enjoy an international bank account offering offshore banking services.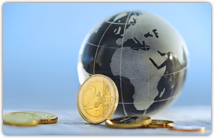 Global Bank Account
With Citibank, your privileges extend beyond home. Whether you are travelling abroad, relocating to another country or seeking overseas investment opportunities, we give you global control of your finances wherever you are through our worldwide network of branches, ATMs and Citibank Online.
Global Citizen
Cross-border account opening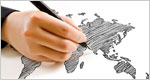 Citibank offers pre-arrival account opening assistance when you relocate to another country. Simply give us details ahead of time. Your new banking account will be opened, activated and ready to use as you require. (Account Opening and Card Issuance is subject to local regulations in host countries)
Global View of Accounts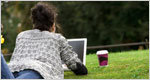 View all of your account balances from over 12 countries on a single page, simply and securely.
Free and real-time global fund transfer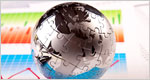 If you travel frequently, have residences in multiple cities or just need to send money to friends, family or business partners, you can do it easily through Citibank Global Transfer (CGT). This online service allows you to send funds instantly (real-time) to other Citibank accounts in more than 27 participating countries worldwide.
Global Traveller
Free cash withdrawal overseas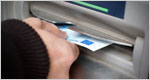 With over 30,000 ATMs and 4,000 branches in 42 countries, you can be assured there's a Citibank near you. Enjoy free cash withdrawals from Citibank ATMs overseas. In addition, if you own a Citibank Visa Debit Card, you can enjoy free and instant access to your cash or simply swipe your Card to pay for your purchases anywhere in the world with plenty of privileges.
24/7 CitiPhone service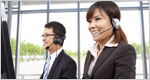 As a Citibank customer, you can call Citibank Hotline at (84 8) 3521 1111 (84 8) 3521 1111 from any place in the world, anytime. 24/7 CitiPhone service offer a wide range of assistance at your fingertip:
Check Account balance and recent transactions.
Activate your new Card.
Receive lost / stolen Card notice and block the Card.
Handle Miles or Reward Point redemption requests.
Provide OTP code for Citbank Online and Citi Mobile users.
Offer consultancy on Citibank's products and services.
Receive and handle customer feedback or queries about Citibank's products and services.
Citibank World Privileges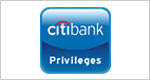 Enjoy a host of benefits, discounts and recognitions across the world, at over 41,600 different establishments in 30 countries, including golf courses, tourist attractions, restaurants, retails shops, spas and some of the leading hotels and resorts. Simply look out for the Citibank Privileges logo around the world.
For a complete global listing, please visit www.citiworldprivileges.com
Emergency Cash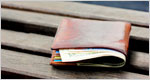 Misplaced your wallet or caught in a bind? Visit your nearest Citibank branch, anywhere in the world, and withdraw cash from your account in cases of emergency.
Citibanking customers can withdraw up to US $10,000 from your account, with a $25 transaction fee.
Shop Conveniently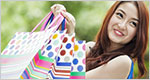 Citibank Visa Debit Card brings you banking convenience locally and globally. From cash withdrawals to daily purchases, all you need is your Citibank Visa Debit Card. What's more, you will experience exclusive lifestyle privileges when you make purchases with your Citibank Visa Debit Card.
Global Investor
Offshore banking services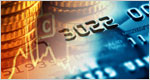 Should you be looking to invest in another country, Citibank International Personal Bank (IPB) would be happy to offer you several attractive options, so you can take advantage of investment opportunities all over the world.
As part of the world's largest financial institution with a strong international network in over 100 countries, Citibank International Personal Bank has over 20 years of knowledge and expertise in international banking.
To find out more, please speak with your Personal Banker or bank branch or visit www.ipb.citibank.com.sg
How to Close Account
Customer submit Account Closing Request at Citibank N.A., Vietnam branches.
Customer may close an account at any time, subject to any specific terms and conditions of that account.
Citibank reserves the right to close inactive account which has zero (0) balance and has no activity within the last sixty (60) consecutive days (exclude any charges/fees/interest… being initiated by Citibank) provided that reasonable notice in the circumstances has been given to customer.
Citibank may also suspend the operation of an account or close it if customer breaches the set out terms and conditions of account or the terms and conditions of any other services provided by Citibank, or if customer breaches applicable law or regulation in connection with the operation of an account and payment activities relating to account.
The base interest rate is computed on the daily average balance in the month. The interest rate steps up each month and up to a defined maximum rate that is capped by the ceiling rate according to State Bank of Vietnam's regulation over a 12-month period, if your average monthly balance is higher than the previous month's average balance.
The Bonus interest is computed based on the preceding month's minimum balance. Both base interest and Bonus interest are credited on the last day of the month (excluding Sunday and Public Holidays).Interest rates are subject to periodic reviews and may be reviewed at the bank's discretion.
Total Relationship Balance* for Citibanking and Citigold customers respectively. Failing which, a fee of VND 200,000 or VND 2,000,000 respectively will be imposed into the account.
Total Relationship Balance' is the sum of:
the average daily balance of your deposit accounts,
the average daily value of your investments, and
any outstanding amount on your loans and credit card accounts as of the date of your last statement.
Citibank's determination of your Total Relationship Balance will be conclusive.
Citibank full disclaimers, terms and conditions apply to individual products and banking services.