Citibank Step Up Account is designed to grow your interest earnings, while giving you all the convenience of a current account.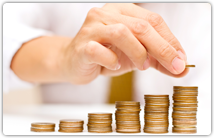 CITIBANK STEP UP ACCOUNT
Citibank Step Up Account is designed to grow your interest earnings, while giving you all the convenience of a current account.
Benefits
Free Citibank Visa Debit Card with easy make purchases at merchants and access to 1.9 million ATMs of Citibank and VISA PLUS.
Enjoy immediate fund transfer with Citi Mobile and Citibank Online anytime and anywhere.
Free Citi Alert, CitiMobile, Citibank Online and CitiPhone services.
Electronic Statements via email - you will never lose your statement again.
Features
Monthly combined statement available.
Minimum initial deposit of VND 2 million or USD 100.
Interest paid monthly, computed and accrued daily.
Online fund transfer up to VND 500.000.000 or equivalent.
FAQs
How to Close Account
Customer submit Account Closing Request at Citibank N.A., Vietnam branches.
Customer may close an account at any time, subject to any specific terms and conditions of that account.
Citibank reserves the right to close inactive account which has zero (0) balance and has no activity within the last sixty (60) consecutive days (exclude any charges/fees/interest… being initiated by Citibank) provided that reasonable notice in the circumstances has been given to customer.
Citibank may also suspend the operation of an account or close it if customer breaches the set out terms and conditions of account or the terms and conditions of any other services provided by Citibank, or if customer breaches applicable law or regulation in connection with the operation of an account and payment activities relating to account.
The base interest rate is computed on the daily average balance in the month. The interest rate steps up each month and up to a defined maximum rate that is capped by the ceiling rate according to State Bank of Vietnam's regulation over a 12-month period, if your average monthly balance is higher than the previous month's average balance.
The Bonus interest is computed based on the preceding month's minimum balance. Both base interest and Bonus interest are credited on the last day of the month (excluding Sunday and Public Holidays).Interest rates are subject to periodic reviews and may be reviewed at the bank's discretion.
Total Relationship Balance* for Citibanking and Citigold customers respectively. Failing which, a fee of VND 200,000 or VND 2,000,000 respectively will be imposed into the account.
Total Relationship Balance' is the sum of:
the average daily balance of your deposit accounts,
the average daily value of your investments, and
any outstanding amount on your loans and credit card accounts as of the date of your last statement.
Citibank's determination of your Total Relationship Balance will be conclusive.
Citibank full disclaimers, terms and conditions apply to individual products and banking services.