|
|
World - Class Products
Our wide range of world class products are designed to meet your ongoing financial needs. Whether you are planning to grow your wealth or protect your assets, you will find a Citigold solution that will give you the right tools to achieve these aims, reliably and effectively.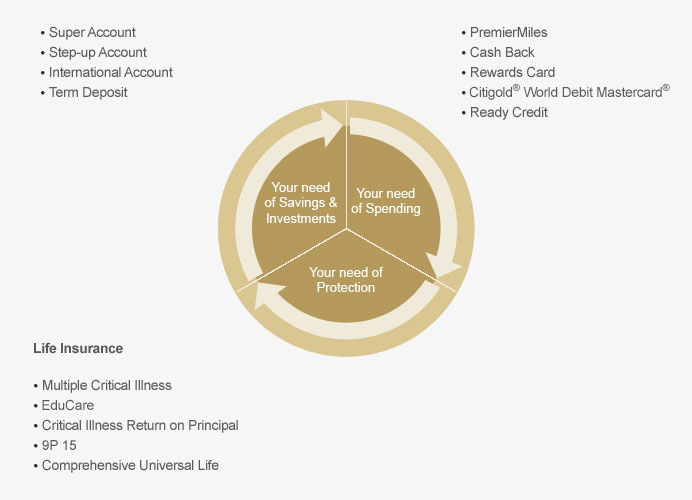 Accounts & Deposits
Citibank Super Account: Convenience of a transactional account with eight difference currencies: VND, USD, EUR, GBP, AUD, SGD, HKD, and JPY.
Citibank Step-up Account: Convenience of a transactional account with bonus interest to help grow your money.
Citibank International Account: A USD interest bearing account with Citibank Global Transfer function for all foreign customers.
Citibank Term Deposit: An excellent way to gain significantly higher interest.
Citibank Unfixed Deposit: Dual benefits - high interest rate of a Regular Deposit and flexibility of a Savings Account.
Debit & Credit Card
Debit & Credit Card
Complimentary Debit Card and Credit Card:
Credit card is subject to underwriting
Mileage reward program.
Protection: Complimentary Travel insurance.
Rewarding experiences: Citi World Privileges program.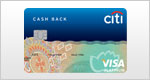 Cash Back earn up to 5% cash return on all purchases all year round.
Bonus 0.25% cash return for Overseas transactions and Cash Advance at ATM.
Complimentary Purchase Protection Insurance.
Free Supplementary Cards.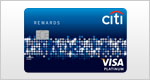 Earn 5X Reward Points all year round on Shopping, Dining and Entertainment and 10X Reward Points on selected outlets.
Convert your Citi Reward Points to exciting gifts. Click here to learn more about the Gift Catalogue.
Reward Points have no expiry date.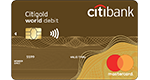 Convenience and Security for Cash access locally and globally.
Recognizing: Concierge Service, Legal Referral, Medical Referral.
Protection: Complimentary Travel Insurance and Medical Expense Claim.
Privilege & Reward:

Citibank World Privileges program
Citibank Visa Platinum Debit Card:

Airport privileges shopping & 35% discount for Lounge access fee
Golf privileges
Hotel club of 55,000 members with discount up to 75%
Car Rental discount up to 20%
Reward Redemption: 1 Point = VND 20,000 spent. Points are converted to exciting gifts such as iPad, iPod and more other vouchers, please click here to see more details.
Insurance
Multiple Critical Illness:
Multiple Critical Illness provides sound financial support and protection against critical illnesses.
EduFam: EduFam funds your child's education and provide financial protection for the whole family.
Critical Illness Return on Principal:
Critical Illness Return on Principal protects your financial plan against risks of critical illnesses.
9 P 15:
9 P 15 is an optimal choice with long-term protection within short-time payment.
Comprehensive Universal Life:
Comprehensive Universal Life Protects you against the risks in all stages of life.
1 Pay 5:
1 Pay 5 is the safe and effective financial solution against risks in life.