Apply for Credit Cards
Citi offers a variety of credit cards to fit the needs of your lifestyle. Pick from a cash back, an air miles or a reward program credit card– there's always a perfect option for you. Whether you prefer a Visa credit card or a Mastercard credit card, apply now for a credit card online with us to start enjoying all the benefits of being a Citi credit card holder.
Apply for Credit Cards
Citibank offers a variety of credit cards to fit the needs of your lifestyle.
Earn 1 Premier Mile for every VND 25,000 domestic and every VND 20,000 overseas spend
Use Premier Miles to pay Annual Fee, free flights on over 60 airlines, free stays from 8,000 hotels or rebates on all travel spend.
Premier Miles refuse to expire.
Complimentary Priority Pass membership and one free lounge access per quarter
Enjoy complimentary travel protection of up to VND 20 Billion.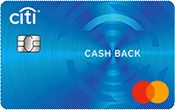 Enjoy up to 5% Cash Back all spends year round, cap at VND 7.2 Million a year
Cash Back is automatically earned and ever green.
Enjoy Citibank World Privileges and Visa Platinum Privileges.
Earn 5X Reward Points all year round on Shopping, Dining and Entertainment and 10X Reward Points on selected outlets.
Convert your Citi Rewards Points to exciting gifts: souvenirs, shopping vouchers or dinning vouchers at your favourite stores.
Citi Reward Points have no expiry date.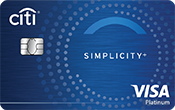 0% APR for the first 3 months
10% interest back (*)
No late payment fee

(*) When paying equal or more than min due before due date.