Insurance Policy - Apply Online
With insurance, you can protect yourself and those most important to you. AIA's insurance policies provide you with total peace of mind against unexpected events. We'll help create an insurance policy that meets your insurance needs and ensures adequate insurance coverage for your family. Buy insurance online by applying now and we'll share insurance quotes based on your requirements.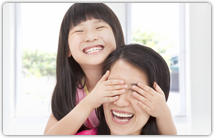 CITIBANK INSURANCE
You have worked hard to get to where you are today. Citibank is here to help you to have total peace of mind against the unexpected events. Enjoy the best tailor-made insurance options we bring to you to secure your future.

Protect and save, for yourself and your loved ones.
Effective savings, enhanced protection, helps provide you with valuable long term financial plan.
To apply now:
Call CitiPhone at (84 28) 3521 1111 (84 28) 3521 1111.
Visit our branch at 115 Nguyen Hue, Ho Chi Minh City or 40 Cat Linh Street, Cat Linh Ward, Dong Da District, Hanoi.