|
|
|
Purchase Protection
Comprehensive protection for yourself and your family as a Citibank Cardmember.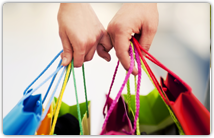 PURCHASE PROTECTION
Comprehensive protection for yourself and your family as a Citibank Cardmember.
Features And Benefits
Purchase Protection covers most personal items bought with your Citibank credit card, whether purchase for yourself or as a gift.
Immediate, worldwide and 24 hour coverage.
Automatic coverage. No registration for your purchase required, as long as they are purchased by Citibank credit card.
With monthly fee of only VND 70,000, you can enjoy the claim amount up to VND 30,000,000 per incident; and up to VND 400,000,000 limit in any 12-month period.
Claims can be made up to sixty (60) days after the item was purchased.
Eligibility
To enjoy the benefits of the Purchase Protection, the followings are required:
You are a Vietnamese Resident; and
You are a Citibank's Credit Cardmember; and
You have applied for the Purchase Protection insurance and agreed to pay the premium.
Main Exclusions
The followings are not covered by Purchase Protection insurance:
Claim amount less than VND1,000,000;
Cars, motor vehicles, consumables and perishables goods;
Goods that are already covered by another form of insurance (e.g. home contents, travel insurance or manufacturer's warranty);
Cash and tickets or goods left in a public place and have not been securely locked away.
To apply now:
Call CitiPhone at (84 8) 3521 1111 (84 8) 3521 1111.
Visit our branch at 115 Nguyen Hue, TP.HCM or 17 Ngo Quyen, Hanoi.
Purchase Protection is a product manufactured by ACE Insurance Co., Ltd.(ACE). It is not bank deposits or obligations of or guaranteed by Citibank, N.A. Vietnam and (or) any of its subsidiaries, group companies or affiliates.
Citibank, N.A Vietnam accepts no responsibility or liability for the products and services offered by ACE. ACE is the insurance underwriters of these insurance products and is solely responsible for all insurance and compensation related matters. The information of the leaflets is for reference only. Please refer to product brochures, benefit illustration and policy wording for details.
| | |
| --- | --- |
| Underwritten by | Distributed by |