The Citi Mobile® App gives you the power to stay in control of all your banking transactions while on the go and enjoy promotions. Check your account balance, activate your card, change your PIN, book time deposit, transfers and payments to your overseas accounts fast and conveniently - no matter which part of the world you are in!
How to download
You can go to "Apple App Store" or "Google Play" to download Citi Mobile®s (Search for Citibank VN) and simply use your existing Citibank Online® Username and Password to login to Citi Mobile® Banking.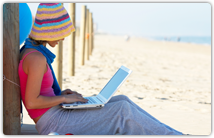 SERVICES
Instant access, instant connections, instant service with Citibank.
Citibank is one of the largest full service banks in the world offering an unparalleled range of products and services. Bank with us and enjoy our innovative services at your convenience.

Touch ID
Enable Touch ID on iOS and Citi Mobile® app phone under Setting. Now you can sign on Citi Mobile® by place your finger with Touch ID.
Note: Touch ID is available on iPhone 5S and newer editions.

Account Summary
View the summary balance of your credit card, checking, time deposit and loan accounts at one glance. You can also view transaction details up to the past 90 days.

Payments and Transfers Online
Transfer funds with no-fee charged to all local accounts in VND currency.
Fast and convenient way to make payments to overseas accounts.

Mobile One-Time PIN
Now, you can generate a PIN for your mobile and online banking transactions without internet access, roaming or while travelling abroad.
Time Deposit
Citi Mobile® allows you to book time deposit with referred tenure and interest rate, including renewal option.

Card Activation
When receive an inactivated credit card, you can activate it by yourself via Citi Mobile® Application.

Change PIN
Want to change your ATM or Credit Cards PIN? You can now change your PIN wherever and whenever you need within Citi Mobile.

ATM / Branch Locator
Locate the nearest Citibank ATMs or branches anywhere in Asia with just one click.

Citibank World Privileges
Pleasant and enormous benefits, along with discount for shopping, dining, and travelling around the world.

Get the coolest and latest merchant offers from your smartphone, based on your location.
Access over 3,000 merchant offers in 13 Asia Pacific countries.
Immediate and relevant offers at your fingertips, anytime, anywhere.
No login required.

Enjoy the freedom to manage your accounts, pay bills and transfer funds anytime, anywhere with the convenience of banking 24/7.
For further queries