|
|
Ready Credit Installment Plan
Ready Credit Personal Loans
Our Ready Credit Instalment Plan provides a personal loan when you need it to help you achieve your goals. Enjoy personal financing support for that dream holiday, wedding or new scooter.
Personal loans such as the Ready Credit Instalment Plan lets you borrow only what you need, get a quick response and let you customize your repayment plan. You can even apply for the personal loan online. We provide up to 10 times your monthly income in personal financing. Learn how much you're eligible for by applying for a personal loan online today.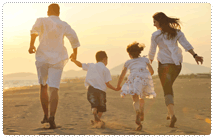 Ready Credit Personal Loans
Personal Loan helps you achieve your plans just in time, whether it's a new set of furniture, an Executive MBA course, a new fashionable scooter or a long vacation overseas. You can get a Personal Loan of up to VND 500 million from your Ready Credit without application charges and attractive interest rate at from 1.5% per month based on reducing balance.
Benefits
Cost-effective and manageable way to get the things you want.
No securities, collaterals or guarantors.
Simple procedure, minimal documentation and quick approval.
Access your loan balance 24/7 through Citibank® Online & Citi Mobile®.
Uses
Loan Usage
Features
Equal monthly installment payment.
Interest rate on reducing balance.
Tenor up to 48 months.
Loan amount VND 24 Million - 600 Million.
Requirements
Vietnamese citizen, aged 21 and above.
Current residence: Ho Chi Minh and Hanoi.
Monthly income of VND 15,000,000 and above.
Contact Us
To apply for a Ready Credit Installment Plan, simply: